There are some business management tools that are essential for practically any business in any industry. These tried and true resources can help businesses scale and make more money while giving managers and directors more time and peace of mind.
We've pulled together the top list of management tools that help business owners knock off early on Fridays!
Time-Tracking
There are tonnes of benefits to time tracking beyond supervising what your team are up to. Time tracking tools that focus on your project costs can help you maintain your profitability while your team works. How long have your team spent working on a project vs. how much was quoted? Collecting information like this can help you make money on every job. 
Top Tip: Your time tracking software should make it easy and fast to input information - the more passive the better!
Forgotten timesheets are costing your business over $40,000 a year

Project Scheduling
Another crucial time-tracking tool your business should have is project scheduling. It helps you to plan ahead and understand what work you have and the capacity of your team. Invest in tools that help you decide your roster for the coming weeks and set realistic deadlines with your clients. Project scheduling tools can quickly pay for themselves by scheduling staff around the work you have and keeping customers happy. 
Top 3 Scheduling Tools to Help Manage Your Projects
Inventory
The more your business relies on physical materials, the more important stock will be, but all businesses can benefit from robust inventory management techniques. Tracking what your business has and where, and what it's expecting to get in the near future can help reduce loss through theft and double-ordering.

If you do sell or make physical goods, then knowing what you've got can be crucial when quoting jobs and estimating deadlines. Plus, knowing your actual cost per item of your stocks helps you plan your profit margins better on every quote. Inventory management is much more than just "what you have", good systems will also track where it is, where it came from, how much it cost and what it should sell for at a minimum.

Top tip: Is your business ready for perpetual inventory management? Think about how you use your stock and what systems would work best for you.

Uncover Hidden Costs by Managing Your Landed Costs

Payroll Tools
Managing your team's pay can be confusing and getting it right is absolutely critical. When you through public holidays, split shifts and overtime then it can leave you pulling your hair out every payday. Luckily there are so many tech solutions that can help you make it easy to see and analyze your timesheet information to pay your staff right without the headache.

Tanda: 3 Strategies to Master Your Wage Costs and Increase Profitability

CRM
Managing your contacts might seem unnecessary and not worth paid tools - until that's not the case anymore. If your staff member leaves in the middle of a project, do you know the best contact for that project? If a customer says that they'll have more work for you in 6 months, are you sure you'll remember? If a client agrees to an extra charge on their quote, are you confident you could find the email a year from now?

CRM's take the pressure off you and your team to provide a personalised service to your customers, while also capturing essential information that your business can use.

Forbes: Why Is Customer Relationship Management So Important?
Email Tracking
Related to the point above, making it easy for your staff to record interactions they've had with customers, suppliers and each other is crucial - especially when it comes to changing the scope of a project or order. Investing in tools that make it exceptionally easy to save emails outside of their inbox will help you keep better records and prevent loss of information as staff come and go.
Document Templates
CRM isn't the only thing on this list designed to make life easy in your business. Document Templates can come in many forms and all are useful. Quote, Invoice and Purchase Order templates can help ensure that the essential information is always included and the formatting of financial information is correct, no matter who's quoting. Having solid document templates that also include your logo and contact information can give your business a professional edge.

Why Document Management is So Important in Job Tracking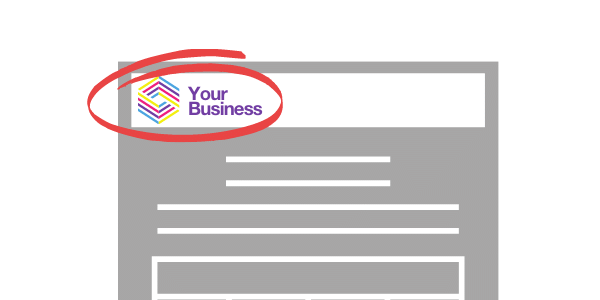 Lead Tracking
Don't let opportunities slip through your fingers because you aren't keeping an eye on your active leads. Effective lead trackers can help you keep in touch with leads that need a longer time to close. It can also help you understand what works and what doesn't by tracking your team's close rate. If you have the time, tracking your losses can be a great way to understand where your business falls short and what you can do to improve.

4 Tips to Use Lead Tracking Tools More Effectively
Job Costing
Making money is, of course, the most important part of your business day. Job costing tools can help you understand your costs to produce better quotes and work smart. Job costing software lets you use information like the hour cost and charge out rate for your staff members and the cost of your materials to produce data-driven quotes and projects.

Getting tools that allow you to template common jobs can be a huge timesaver in your business, making it exceptionally fast to get quotes out the door and win new work.

Get the FREE Job Costing eBook Guide
Project Tracking
Once your project is up and running, have the tools to truly see and understand what's happening and when can make a huge impact. If you can see how more progress has been made, you can keep your customers informed. You can track the actual time taken vs the quoted time to make sure your stay within budget. Project tracking can mean the difference between a healthy project margin and losing money by helping you spot and stop problems before they happen.