How Craven Industries Keeps Track Of Thousands Of Parts Nationwide With WorkGuru
Who is Craven Industries?
Craven Industries is a Queensland based business that services the underground mining industry in QLD and NSW, as well as the international market. The business, run by Managing Director Craig, maintains, repairs, overhauls and hires equipment that is essential to keep mines running.
Hiring out and maintaining vehicles and machinery across two states and international waters meant that keeping track of his products was crucial for Craig.
The business needed a solution that would help track where their machinery and vehicles had been, who they had been hired to and the maintenance that had been completed.
Jumping from paper project management to Xero and WorkGuru 18 months ago made a huge difference to Craven Industries. WorkGuru now helps track and record every assets' history and has been helping Craig to get a clearer picture of his business.
How do Craven Industries use WorkGuru?
WorkGuru is a complete business operations platform that helps with all aspects of a business from project management, to CRM, from timesheets to quoting. For Craven Industries, the biggest feature has been the ability to keep track of key components in all their assets.
"A lot of the components we use have a recommended life based on hours of use, so it's essential we can track these hours to make sure they are living up to that guarantee. WorkGuru helps us to do this'' said Craig.
When equipment is returned to us, we can quickly update the hours of operation for that equipment. It means that we can understand the history of that asset, and it helps us keep it in the best condition for the job
This is all done in the asset management feature of WorkGuru. It's a powerful tool that can keep track of assets, from huge mining equipment down to a company car. Whether you're in the hiring business, service equipment or a recurring basis, or just want to track or maintain your in-house tools, it's super easy in WorkGuru.
The asset management feature seamlessly links with project and contact records, so it's super easy to find and update the information you need without double handling.
"It really helps us to keep track of our equipment and it's components. We have all the data now so we can understand the history of each and every asset," commented Craig.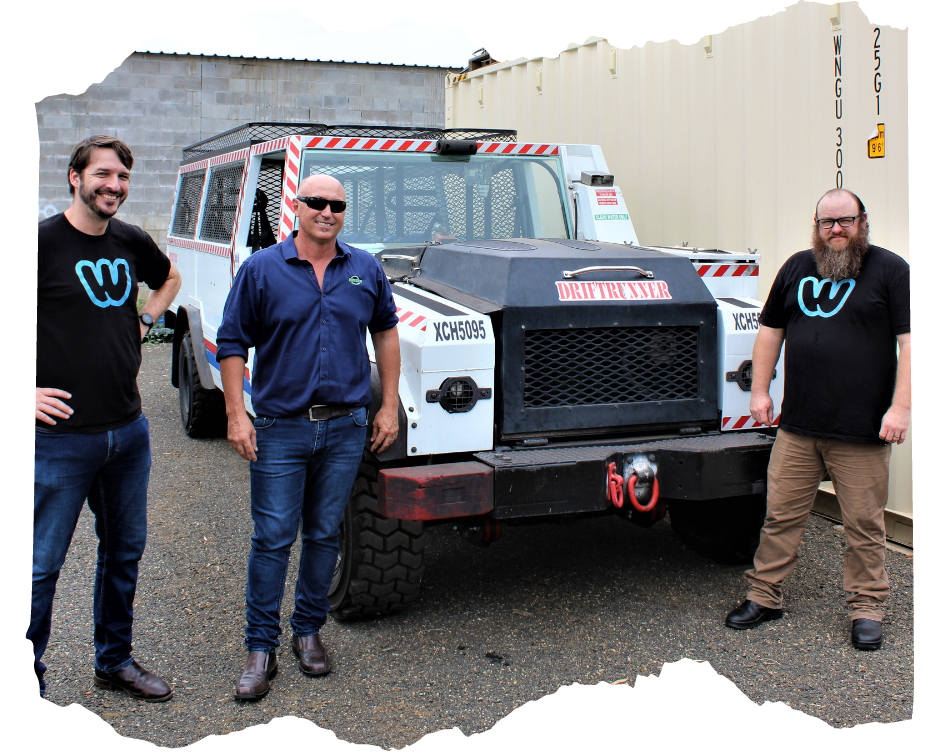 What does WorkGuru do well?
Having easy access to accurate information has not only helped Craig understand his business but provide a better service to his customers.
"If a customer needs some spare parts we are able to send out a freebie to help them out from time to time".
Because there's a clear record of costs and parts used, he is able to make sure favours are sustainable for his business. Keeping a history of the customer and the asset helps him to understand the costs associated with each client and assets.
But that's not where Craig's praise ends. WorkGuru's customer service has come into its own more than once for Craven Industries. From onboarding training to ongoing help and support, WorkGuru continues to help Craig to get the most out of the platform.
I really can't fault WorkGuru for service, I'd rate it really highly.
Interested in seeing what WorkGuru can do for your business?
WorkGuru can help your business to keep track of your products and machinery quickly and easily. We can show you around the platform with an obligation-free training session before sign-up.
Book in a time with our team today.